About
About Me
My name is Chris and I am… husband to Kate, father to Liam and Caeden, Pastor of St. James Lutheran Church. I live outside of Philadelphia, PA, and I really enjoy spending time with other people, sharing stories over food, beer and coffee, reading, writing, comic books, Stars both Wars and Trek, Doctor Who, the Phillies and the Eagles.
My main interest areas are Connection, Contemplation, and Intentional Living and the places where those areas intersect with one another. A lot of the reading that I do is around these areas and so this is an attempt to process what I am learning, and to share it with others who might be interested in the same topics.
I once heard someone say that the best way to learn is to "learn out loud" meaning you learn in public, in conversation with others, picking up new ideas and trying them on, dropping old ideas that no longer serve you. This blog forces me to do something with what I am learning, to make sense of ideas, to try them on, to see how I might apply them to my life and how they might be helpful to others.
What is Marginalia?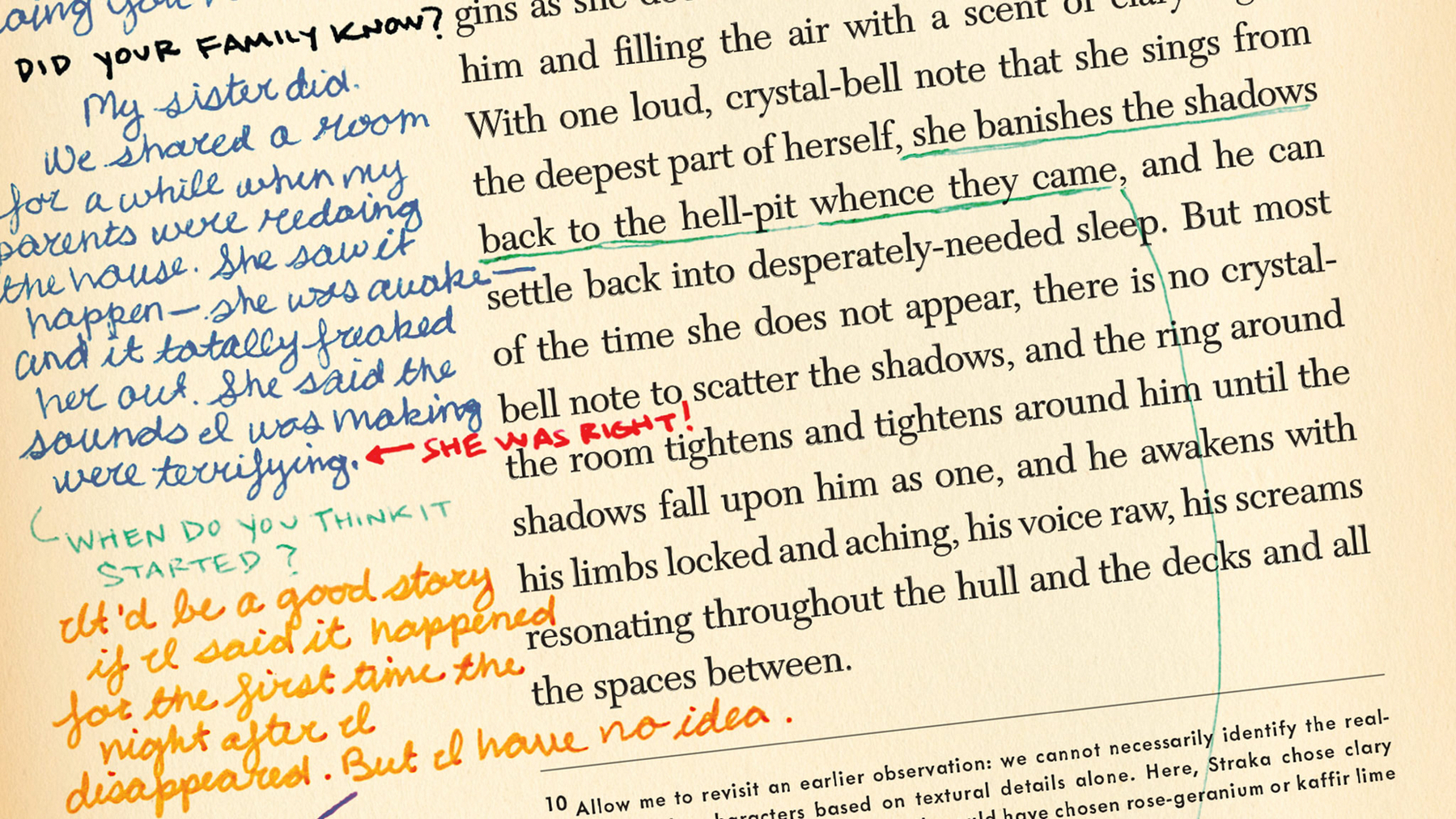 When I was in high school I had an english teacher that first introduced me to the term marginalia. She taught me that marginalia were notes, underlines, highlights that the reader made in a book and served as a sort of conversation with the author about the text. Ever since that term was introduced to me, I have been a big fan of marginalia, not just making notes myself, but even reading notes written by others when I read used books.* I titled this blog Marginalia because I view this blog as a collection of my own marginalia as I go through life, reading, learning, and experiencing new things.
*Side Note: there is a really interesting book titled
S.
which is sort of a love letter to marginalia.